Learn More
WE'VE MOVED!
Our Mt. Holly office has moved to our new location at 3201 Marne Highway, Mt. Laurel.

Serving
Many Species
In addition to pets like dogs and cats, we also treat species not typically served by other practices in our area—like horses, goats, sheep, pot-bellied pigs, and poultry.

Come visit our
Tuckerton Office
Affordable, high-quality veterinary care in Ocean County. Give us a call today to schedule your appointment.

Experienced
Equine Care
Our experienced veterinarians are available for equine and large animal appointments at our hospital or right on your farm throughout much of Southern NJ.

Small Animal
Veterinary Care
We offer routine wellness appointments, sick visits, surgery, and more for your pets at our Mt. Holly and Tuckerton, NJ hospitals.

Experienced Care
for Every Animal
Our skilled team of veterinarians treats all sorts of animals from horses to hamsters. Give us a call today to see how we can help your pet!

Comprehensive
Care for Your Pet
From routine checkups to surgery, our passionate team of veterinarians is here to keep your family pets healthy and happy.

Pet Supplies
Come visit our pet store located within our Tuckerton office! We offer a full line of pet supplies and food, including prescription diets.
Small Animal Care
Dogs, cats, and other pets
From checkups to surgery, our passionate team of veterinarians is here to keep your family pets healthy and happy.
Large Animal Care
Horses, livestock, pet pigs, etc.
From horses to chickens, we provide full-scale services for every animal you'll find on the farm.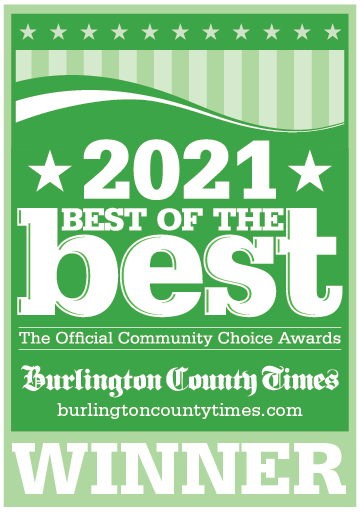 Award-Winning Veterinary Care
There's a reason we've been voted "Best Veterinary Office/Hospital" and "Best Veterinarian" in Burlington County every year since 2018 and "The Best" Veterinary Office in Ocean County in 2021.  We're dedicated to providing compassionate care to every animal we treat.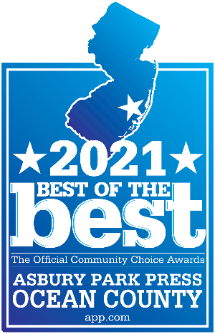 Locations & Hours
Burlington County Office
3201 Marne Highway, Mount Laurel, NJ 08054
(609) 261-7280
Hours
Monday – Friday
9:00 AM – 7:00 PM
Ocean County Office
46 Great Bay Boulevard, Tuckerton, NJ 08087
(609) 812-5273
Hours
Monday – Friday
8:00 AM – 6:00 PM

When And Where You Need Us
We have two convenient office locations; Mount Laurel (Burlington County) and Tuckerton (Ocean County).
Experienced and Equipped
From internal medicine to orthopedic surgery, we have the staff and technology on-site to complete nearly every treatment your animals may need.
What's New at Rancocas Vet