Do you have an emergency?
Please note: We only offer after hours ambulatory care for current clients with farm animals (equine and large animal species).  When our office is closed small animal (dogs, cats, household pets) clients are referred to a local 24-hour emergency facility equipped to serve those patients.  Unfortunately we do not have staff to provide after-hours emergency care for small animals and do not offer small animal house call service outside of normal business hours.
Ambulatory after-hours emergency coverage is available for current equine and large animal (horse and livestock) clients within 30 driving miles of our Mount Holly, NJ office location.
(*Current clients are those which we have seen for a routine appointment during normal business hours within the past 12 months.)
Emergency service is also available at Meadow Creek Farm, our large animal facility in Eastampton, NJ on a haul-in basis.  If you are not a current client our are outside of our coverage area you can bring patients to this facility for emergency care.  Please call and speak to the on-call doctor to make arrangements.
For after-hours equine/large animal emergency service, please call (609) 261-7280 and press "0" to be connected to the on-call veterinarian.
For household pet emergencies outside of normal business hours please contact: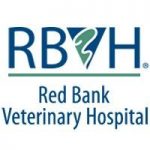 Red Bank Veterinary Hospital – Mt. Laurel
2051 Briggs Road
Mt. Laurel, NJ 08054
(856) 429-4394