Zefer Foundation/Breaking Grounds Casino Night Golden Gala
October 19, 2019 @ 7:00 pm - 11:00 pm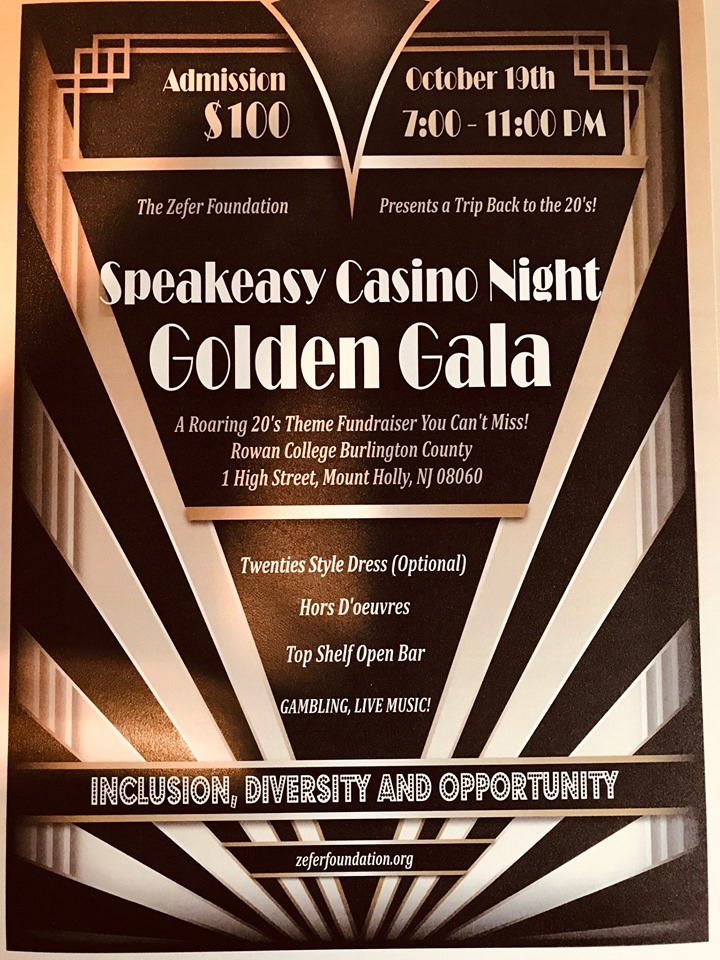 We're proud to be a Platinum sponsor for this event!  Please join us in supporting this great cause.
Saturday, October 19th , the Zefer Foundation is going to take you back in time to the "Golden Era, the Roaring 20's with the Speakeasy Casino Night Golden Gala at O'Connors in Eastampton!
Food, top shelf open bar, live music and entertainment! This is our annual fundraiser that supports Breaking Grounds Coffee & Cafe, The Zefer Arts Alliance and our recreational programs. Please join us in the Inclusion Revolution!
Tickets available below and at Breaking Grounds Coffee& Cafe! Sponsorship is available, too!