37th Annual Ocean County Decoy & Gunning Show
September 28, 2019 - September 29, 2019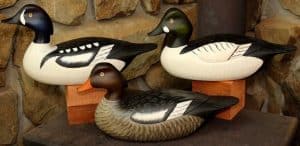 Come visit our tent next to the Dock Dogs competition at the Tuckerton Seaport!
Two-day event highlighting the culture of the Barnegat Bay region. Demonstrations, contests, seminars, crafters, carvers, vendors, food and music. Includes the Dock Dog competition as featured on ESPN! Visit the Tuckerton Seaport Heritage Tent at the lake.
Two great locations: Tip Seaman Park and Tuckerton Seaport. Free off-site parking and shuttle bus.